We meet again
---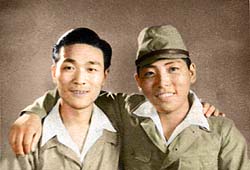 It's me and my friend on third day after repatriation. Only black-and-white photos were available those days, I put some colour later. I am on the right- so young, healty and plumpy, so it's hard to believe that I just came back from "there". It appears that thoughts about successful return were supporting me. My friend died in a few years.

---
Our "Savior" came to Japan in summer 1970. German doctor- Wilhelm Stotz, he was POW, just like us. We were watching my pictures,remembering the past. Three hundred japanese owe it to him that they are still alive. He died in 51 years after that meeting.
"Mainichi" newspaper article dated 16.07.1970.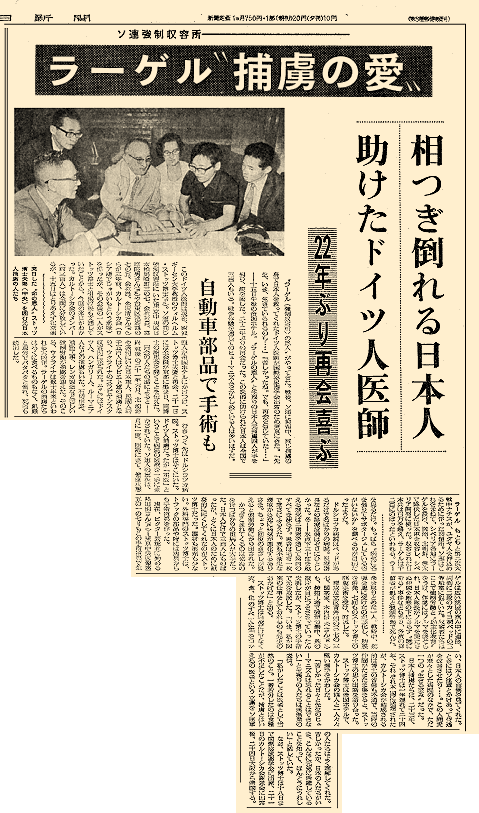 ---